Robert Jarvik MD, Chairman and CEO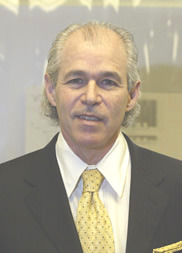 Dr. Robert Jarvik is widely known as the inventor of the first permanent total artificial heart. In the mid-1970s, he and fellow researchers at the University of Utah designed and developed the air-driven Jarvik-7 total artificial heart, the first to successfully sustain a dying patient with the goal of lifelong support.
From 1978 to 1987, Dr. Jarvik ran the Salt Lake City company Symbion, Inc., a company formed to produce the Jarvik-7. In 1987, he moved to New York and founded Jarvik Research, Inc. where he began work on the Jarvik 2000® Left Ventricular Assist System.
Today, Dr. Jarvik is Chairman and CEO of Jarvik Heart, Inc. He holds numerous patents for medical device technology, and degrees from Syracuse University, New York University, and the University of Utah College of Medicine.
Peter Hinchliffe, President and COO
Peter Hinchliffe is a medical device senior executive with over 24 years of direct hands on experience managing all levels and business areas from product development, manufacturing, quality assurance, regulatory approval through marketing and direct and distributor sales.
He has successfully contributed to multi-billion dollar, multi-million dollar and startup companies.
His background is rooted in engineering, and he has over 94 US medical device patents to his name with over 89 more still pending.
As a creative leader, Peter has been able to build strong teams to consistently reduce costs while speeding product development, regulatory approvals and manufacturing efficiency getting new products to the global market in record time.
Mary Blinder MD, VP Medical & Clinical Affairs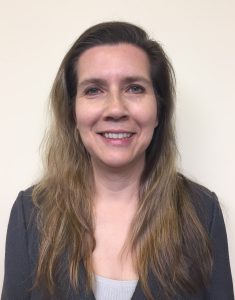 Mary Blinder, MD received her AB in biology from Washington University in St. Louis in 1987. She received her MD degree from St. Louis University School of Medicine in 1991. Dr. Blinder trained in psychiatry at University of California, Irvine, worked as an attending psychiatrist in Southern California for 10 years, is a board certified psychiatrist, and co-authored articles on eating disorders and addiction.
In 2006, Dr. Blinder joined Jarvik Heart, Inc. to work in the Medical & Clinical Affairs Department. She currently supervises the U.S. Destination Therapy Study of the Jarvik 2000® Ventricular Assist Device.
Dave Thomas, Sales Manager United States
Dave Thomas is responsible for all US field sales, training and support. (currently the Jarvik 2000 is only available in the US for clinical investigation)
Dave has worked in the medical device industry for over 20 years, previously working for Thoratec and WorldHeart prior to coming to Jarvik Heart in 2007.
He received his bachelor's degree from Cornell University in 1988 in Business Management & Marketing.